#FinancialLiteracy
April is dedicated #FinancialLiteracy and we're wrapping up the month with some tips and tricks to start a conversation with your children about money!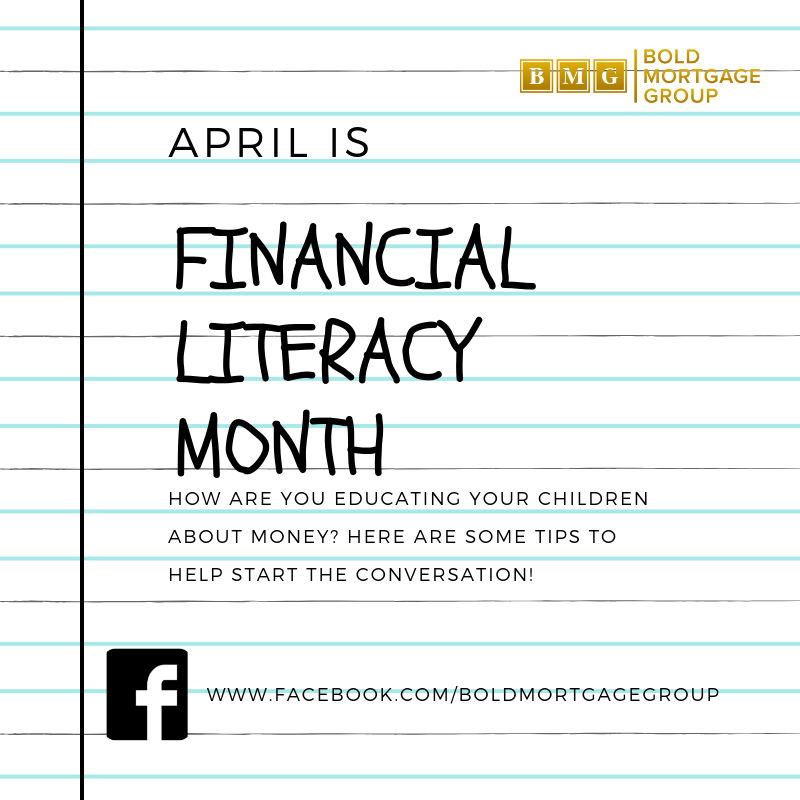 Here are some ways to educate your children about money.
Teach them that things cost money. Have your child go to the store and purchase the item they desire with actual money, that way they see where their hard-earned dollars are going.
Have them earn money by doing age appropriate chores around the house.
Have them divide their money up into three categories: Save, Spend, Give.
Teach them how to make a budget, even if it is very basic! Have them give every dollar a job.
Last but certainly not least, set an example! Your children are watching, allow them to have a positive outlook on money!
Educating your children on money and financial literacy is the key to changing your family tree and building generational wealth. At Bold Mortgage Group, our goal is to equip you with a product that leads you to being financially better off. When your financial house is in order, your children and those around you will notice emulate that in their own lives.
If you have any questions about how we can find you a mortgage product suitable to your needs that may free up some cash-flow into your monthly budget, contact our team today at brandon@boldmortgagegroup.com